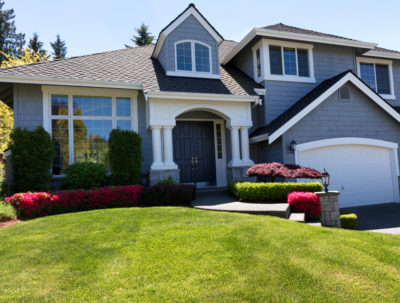 Are you planning a vacation and not sure what to do to ensure your home is safe and secure? Thoughts about the furnace not working during our oh so cold Winnipeg winters leave you shivering? Should you cancel your mail and newspaper? Who will be the eyes and ears for your home while you are away? Whether you require services once a day or once a week, HOUSEGUARD provides a professional service that can be personalized for your unique needs.
Reliable home checks are essential when a home is vacant for a period of time. Whether you are holidaying, relocating to a new job, travelling for work, or away for any reason, we will give your home a lived-in appearance and satisfy your insurance requirements with regular home checks. If there is a problem we inform you of the situation and are able to handle the necessary details so that you do not need to.
Your Plants, indoor and outdoor, provide a pleasant, soothing living environment but they need attention while you are away. HOUSEGUARD tends to your plants with care, watering them and keeping them healthy according to your instructions.
Our services will give your home a lived-in look and we will:
Inspect your home to meet your insurance requirements
Adjust lights, drapes and blinds
Verify in home temperature matches thermostat setting
Check for signs of water leaks
Verify fridges and freezers are cold
Collect flyers, newspapers and mail & recycle junk mail
Water indoor & outdoor plants (additional costs may apply depending on time)
For your Peace of Mind
We have been serving Winnipeggers since 1992
All HOUSEGUARD representatives are carefully selected, competent and reliable
All HOUSEGUARD representatives are bonded and insured
We drive unmarked vehicles for your protection (you may see our Office Staff driving a car decaled with HOUSEGUARD though. Feel free to wave hello!)
We value both your business and trust in us
BBB A+ rating since 1993 and is a winner of the BBB Marketplace Excellence Torch Award for ethics and integrity