Why You Should Consider a Professional Housesitter This Long Weekend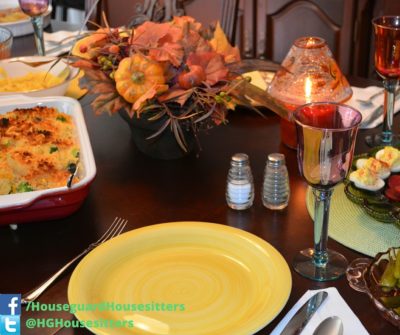 For many of us, long weekends are a sacred right. They are a time to take that extra day to travel to the cottage, be out of town for a weekend of shopping and dining or maybe a family visit that is just a bit too far to get to on a regular weekend. We pack up the car, put extra food down for the pets and lock up the house.
Often, we don't think about the idea of hiring a professional housesitter for such a short period of time. It is only 3 or 4 days so no need to have the house looked after. Yet, many things can go wrong when a house is left unchecked after only 24 hours.
Some tips to keep in mind when taking your long weekend break:
Incidents with plumbing don't wait to happen when you are home. A burst hot water tank, for example, can be extremely damaging if not caught immediately. Hiring a professional housesitter ensures that if any serious issues arise while you are away they will be dealt with quickly and efficiently.
Pets should not be left alone for extended periods of time. Regardless of the type of pet, a housesitter can make certain your pets are looked after and kept safe.
Thieves do not just break into homes where the residents have taken long vacations and long weekends are prime times for burglars. A housesitter is your best protection against burglary and theft.
HOUSEGUARD Housesitters specializes in home security and pet care. Whether you chose daily visits or prefer someone to live in, our team of professionals will ensure your home and your pets are kept safe while you are enjoying your long weekend.